6 Cannabis Recipe Ideas You'll Love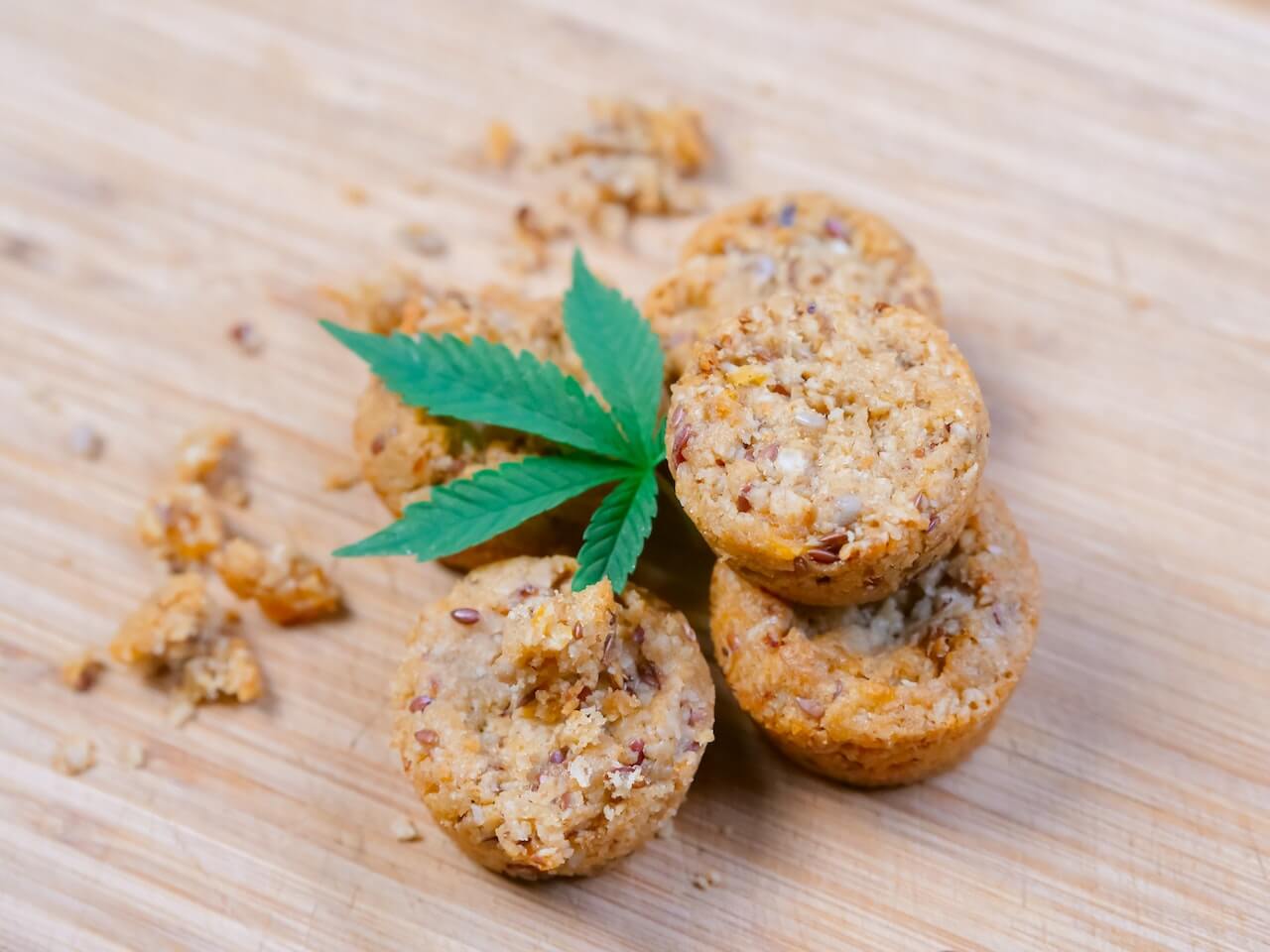 When it comes to cannabis recipes, most people think of weed brownies or cannabis-infused chocolate chip cookies. These two might be favorites, but they're not your only options. Here, we have compiled a list of 6 of the most delicious cannabis-infused recipes.
If you know the cannabis basics, you can easily make these tasty recipes at home. Give them a try. We guarantee you'll love them!
1. Cannabis Banana Bread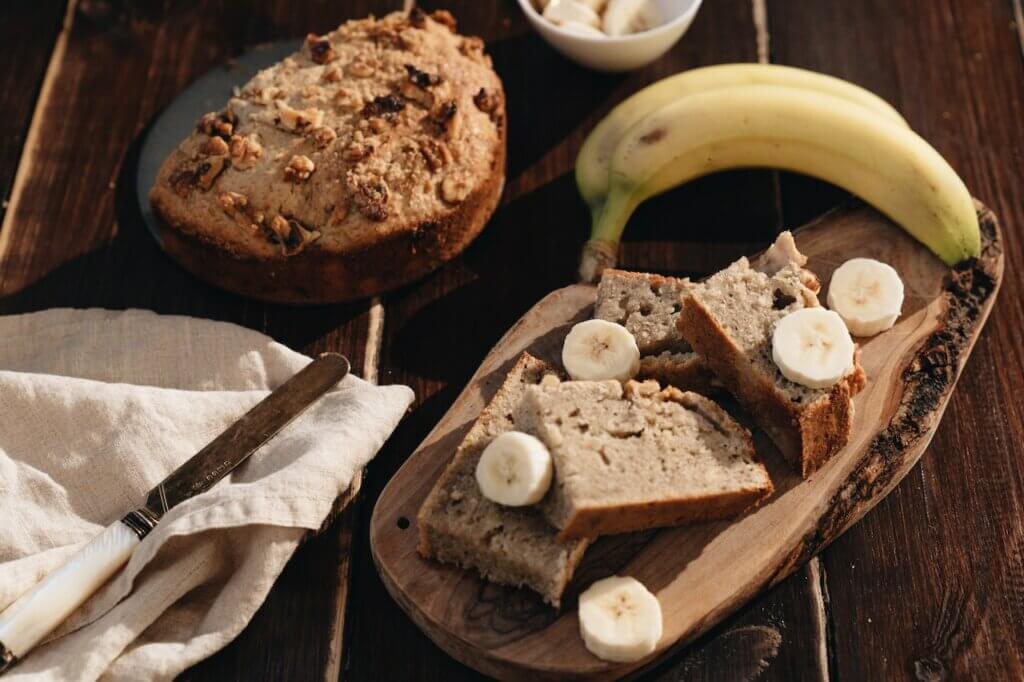 For a special weekend, you can start your morning with a slice of this uplifting banana bread made with cannabis-infused butter. This cannabis recipe gives you a moist and sweet comfort food with just a touch of weed to make it all the more special.
Ingredients:
2 cups of flour
1 ½ teaspoons of baking powder
½ teaspoon of baking soda
½ teaspoon of salt
¼ teaspoon of cinnamon
⅛ teaspoon of nutmeg
1 cup of sugar
½ cup of cannabutter (butter infused with cannabis flower)
3 ripe bananas
2 eggs
1 teaspoon of vanilla extract
Instructions:
For this cannabis recipe, preheat the oven to 350°F and grease two 9-inch loaf pans.
Cream the sugar and cannabis-infused butter until the mixture is light and fluffy.
Add the bananas, eggs, and vanilla extract. Mix until everything is incorporated.
Combine the rest of the dry ingredients in a separate bowl before adding them to the banana mixture.
Mix well and pour into prepared loaf pans.
Bake for 45 minutes or until a toothpick inserted into the middle of the loaves comes out clean.
Let the loaves cool before slicing. Enjoy!
2. Cannabis-Infused Tea With Rose and Lavender
If you're a tea drinker, You'll appreciate this cannabis-infused tea recipe. It's one of the more calming cannabis drinks because it contains rose and lavender. Plus, this cannabis recipe pairs well with the banana bread to give you a perfect finish to your day!
Ingredients:
2 – 4 drops of cannabis tincture
¾ cup of jasmine green tea leaves
¾ cup of Ceylon black tea leaves
1 tablespoon of dried lavender
1 tablespoon of dried rose petals
Instructions:
Combine tea leaves with dried lavender and rose petals.
Steep 1 teaspoon of the prepared tea blend in 1½ cups of boiling water for 5 minutes.
Add 2 – 4 drops of your favorite cannabis tincture to the mix. You can adjust the dosage based on the strength of the product.
Add sugar if desired, and enjoy!
3. Spinach Salad With Cannabis Dressing
Are you looking for a light lunch with a touch of cannabis? This spinach salad may be the cannabis recipe you're looking for. It's one of the most nutritious cannabis food recipes with a zesty lemon dressing.
Ingredients:
15 ounces of drained and rinsed chickpeas
4 tablespoons of cannabis-infused olive oil
4 cups of spinach
1 diced avocado
2 tablespoons of shredded parmesan cheese
¼ cup of lemon juice
½ teaspoon of honey
¼ teaspoon of salt
⅛ teaspoon of black pepper
1 teaspoon of Dijon mustard
Instructions:
Dry the chickpeas in a preheated oven at 425°F for about 20 – 24 minutes or until they're crispy. Turn the chickpeas over after 10 minutes.
Whisk together the cannabis-infused olive oil, lemon juice, honey, Dijon mustard, salt, and pepper.
Chop the spinach and place it into a bowl. You can also add kale to this cannabis-infused recipe.
Pour the dressing over the salad and add the roasted chickpeas, avocadoes, and cheese before serving.
4. Raspberry Cannabis Mojito
Do you want a refreshing cocktail to enjoy with your spinach salad? Then try this raspberry cannabis mojito. This cannabis recipe has the perfect balance of sweet and minty flavors with just a hint of weed to relax your mind.
Ingredients:
5 fresh mint leaves
2 – 4 drops of cannabis tincture
1 teaspoon of granulated sugar
4 lime wedges
¼ cup of raspberries
1 cup of ice
3 ounces of sparkling water
1½ ounces vodka
Instructions:
Add the cannabis tincture, sugar, and mint leaves to a cocktail shaker. Muddle the mixture.
Add the limes and raspberries and gently muddle again.
Add a cup of ice, sparkling water, and vodka, and shake well. (You can skip the vodka to make a mocktail instead!)
Strain into a glass and garnish with a mint sprig to serve.
5. Herb, Butter, and Garlic Pasta
Looking for another cannabis edible option? How about this cannabis recipe with herb, butter, and garlic pasta? This is one of the easiest cannabis food recipes you can make for lunch or dinner to feel the incredible effects of cannabinoids.
Ingredients:
3 crushed cloves of garlic
8 ounces of spaghetti
½ cup of grated parmesan cheese
10 tablespoons of cannabutter
2 tablespoons of fresh chopped parsley
1 teaspoon of red peppers
¼ teaspoon of salt
Instructions:
To start this cannabis-infused recipe, add a pinch of salt to a pot of water and bring it to a boil.
Add the spaghetti noodles and cook according to the instructions on the package.
Melt cannabutter in a saucepan over low heat.
Add crushed garlic and red pepper. Cook for 5 minutes.
Remove the saucepan from the heat and add the cheese and spices.
Drain the pasta and add it to the sauce.
Mix well until the cheese has melted. Serve and enjoy!
6. Cannabis Rice Krispie Treats
Finish off strong with a sweet cannabis Rice Krispie treat. This is one of the quickest cannabis recipes that makes a perfect dessert. These nostalgic, delicious treats will unleash your inner child and satisfy your sweet tooth for hours.
Ingredients:
6 tablespoons of cannabutter
5 cups of mini marshmallows
1 teaspoon of vanilla extract
¼ teaspoon of salt
6 cups of Rice Krispies
Instructions:
Cover an 8×8 inch baking pan with parchment paper and set aside.
Melt the cannabutter in a large saucepan over medium heat.
Add the mini marshmallows and stir until they have melted.
Remove from the heat and add the salt and vanilla extract.
Add the cereal and combine until all the Rice Krispies are coated with the marshmallow mixture.
Spread the mixture over the baking pan to create an even layer.
Let it cool for an hour before cutting it into 9 pieces and enjoying the sweet flavor.
Try These Cannabis-Infused Recipes With Lofi
Are you excited to try these cannabis recipes at home? Then head to our shop and order your favorite brands. Schedule your delivery at your convenience – Lofi delivers all around the SF Bay Area!
If you liked these cannabis food recipes, visit our blog for more ideas and info.