Cannabis Corner:How To Take Edibles
Our guide to edibles is for new and returning cannabis enthusiasts who are curious about THC-infused gummies, brownies, cookies, and beverages! While these products offer an alternative to smoking, you should know a few things about them before you indulget. This post may help to clear up any misunderstandings you may have about these products and help make your first edible experience fun and stress-free.
Important Note About CBD Edibles
Any guide to edibles should include a warning about the THC content in CBD edibles.
Always check the label on your CBD product and look for what kind of CBD it contains. Make sure you know if it is full spectrum, broad spectrum, or an isolate, and if it contains delta-8 or delta-9 THC.
To be sure your edible is free of all forms of THC that could trigger a drug test, make sure it contains isolate or broad spectrum CBD only and does not contain delta-8/9.
Our Beginner's Guide to Edibles
Have you been wondering how to take edibles? As a general rule, it's best to start small. Start with 1-5mg of THC (or CBD) and no more than 10mg. To calculate the amount of THC/CBD in each gummy, look at the label. A bag with 100mg of THC with 10 gummies, for example, means each gummy has 10mg of THC.
What Should I Expect?
While smoking flower, concentrates, or prerolls, has an immediate effect, absorbing THC through your digestive system takes longer, and the full effect may take up to two hours. Do not take more of the product during this time – this is a common mistake made by those who want to take edibles and lack a proper guide.
Cannabis, in general, creates a relaxing effect. This effect may differ depending on the product and the individual.
How Should I Store Edibles?
The label on the package will indicate the best way to store any leftover edibles. In most cases, it will tell you to keep your edibles in a cool dark place, out of the reach of children. Make sure to store them in the original packaging with the label so you can refer to it when necessary.
Use With Caution
Every guide to edibles should include a warning to avoid power tools, operating heavy machinery, or driving a vehicle. Do not avoid listening to music, playing video games, or similar activities.
Different Ways to Use Edibles
Edibles are adaptable. Try pouring cannabis-infused beverages over your favorite ice cream, or freeze gummies, crush them, and use them as toppings. Or learn how to make edibles – search online for recipes and ideas.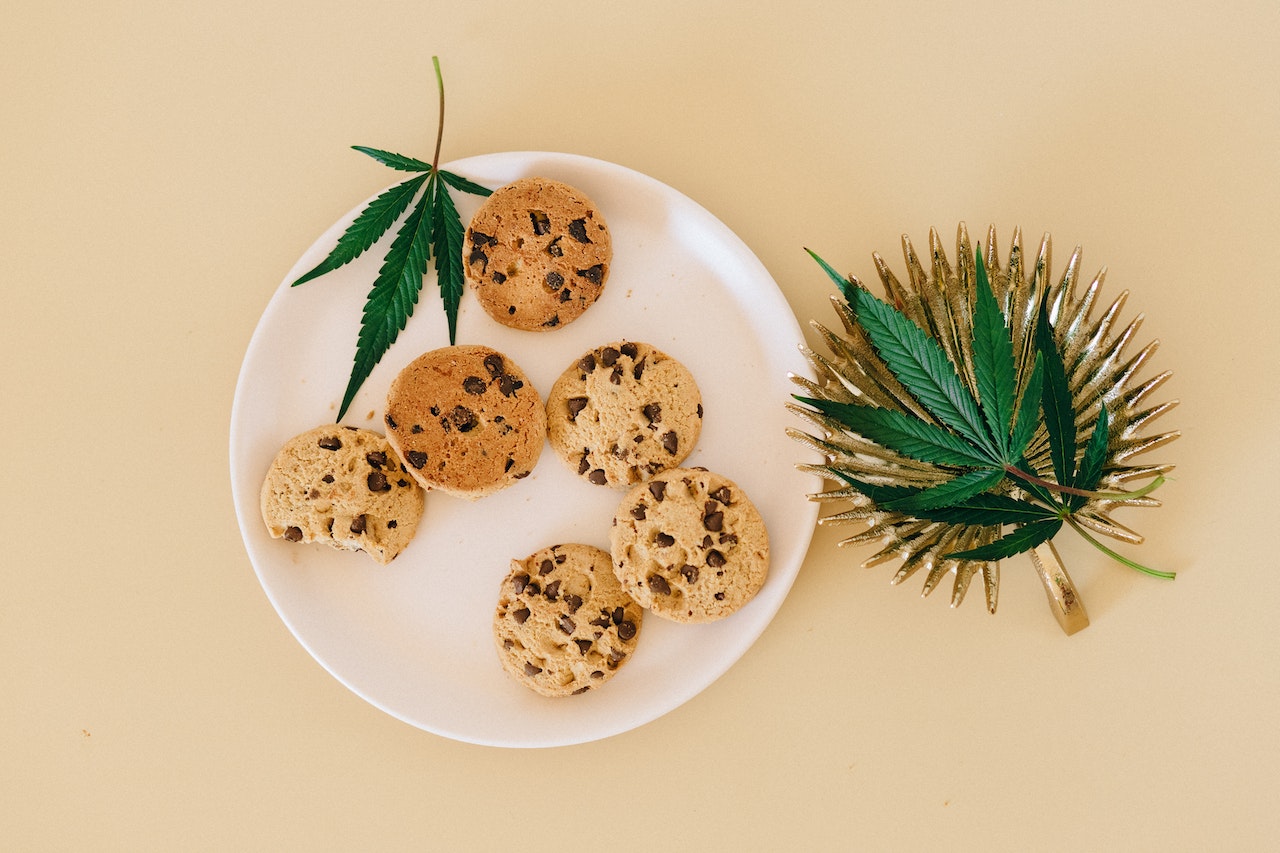 Learn More About Cannabis
We hope this guide to edibles will help you use your first THC-infused edibles safely. For more information, make sure to check out the other posts in the Cannabis Corner, and visit our blog. You'll find good advice and some great ideas for enhancing your lifestyle with cannabis. And with our wide selection of products, you'll never get bored. Schedule a delivery of top-quality weed from Lofi today!