Premium Californian THC Flower for Sale
Enjoy the potent effects of Lofi's cannabis flower at great prices. Our dried and cured buds come from reputable Californian brands that only offer the best when it comes to quality. This 1g to 5g smokable weed flower is rich in trichomes, which means they are full of beneficial cannabinoids like THC and CBD. Their versatility makes them great for people who want to try different varieties of cannabis. You can smoke them as joints or blunts or use pipes and bongs. You can even cook with them! Pick from our collection of flower and order today for fast and efficient delivery.
Shop The Full Collection
Our cannabis flower comes from various strains such as Indica, Sativa, and Hybrid. Each one has a different ratio of cannabinoids with unique effects. You can try Sativa with its thinner, lighter leaves for an energizing effect or take Indica with its broad, darker-colored leaves for its relaxing effects. You can also aim for both by trying a Hybrid strain. Whichever you choose, rest assured that you're experiencing the unique benefits of cannabis flower.
Smoking bud is an easy, fast-acting way to deliver cannabis into your body. It provides quick relief from pain and stress as it travels straight to your brain. If you don't like smoking, you can try out your culinary skills and have fun turning your flower into baking goods!
About Our 1g to 5g Flower
Lofi is your online flower dispensary with premium THC flower for sale. Whether you're new to the world of cannabis or a longtime advocate, we are here to provide you with some of the best cannabis flower on the market. If you're a cannabis enthusiast 
in the East Bay Area, you can take advantage of our same-day delivery. Plus, you can get personalized deals for future purchases. Contact our excellent customer support team if you need any help choosing buds, and have fun on your cannabis journey!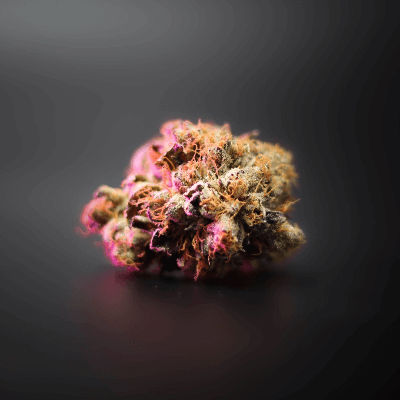 Cannabis Corner - Learning About Cannabis Flower
Visit our Cannabis Learning Space for quick and informative pieces on the basics of cannabis. Learn more about cannabis flower with our fun-to-read mini-posts, and get the most out of your THC-rich products.