Delicious, Potent & All-Natural
Kanha edibles are raising the bar for alternatives to smoking. Not only are they tasty and potent, but they're also all-natural. Kanha is committed to making candies that are free of artificial colors, artificial flavors, and pesticides, adhering to natural ingredients and responsible manufacturing practices. The company is partnered with local environmental nonprofits who share in their uncompromising mission to embrace inclusion, happiness, health, and harmony. Order Kanha gummies from Lofi, and get them delivered straight to your door.
Shop The Full Collection
Kanha edibles are in a class all by themselves. With flavors like Blue Raspberry, Galactic Grape, Sour Strawberry Lemonade, and Cran-Pomegranate Punch, it's easy to find a gummy that suits your tastes. Kanha has sativa, indica, and hybrid varieties available, and they even offer specialty products like diamond-infused gummies and NANO gummies—which use nano molecular technology to help you feel their effects quicker. Whereas most cannabis edibles can take up to an hour to kick in, Kanha's gummies can work in as little as 5 to 15 minutes.
This innovative brand has been featured in LA Weekly, New Cannabis Ventures, Adweek, and a slew of other publications, and they've won awards for the quality and consistency of their products. Try them for yourself!
Lofi is your premier source for cannabis delivery in SF and throughout the Bay Area. We offer over a dozen varieties of Kanha gummies along with hundreds of other premium cannabis products from trusted brands. Just place your order online or by phone, and we'll provide same-day delivery to your home. We can even schedule your order to be delivered at a convenient time for you. We proudly serve both recreational customers and medical marijuana patients.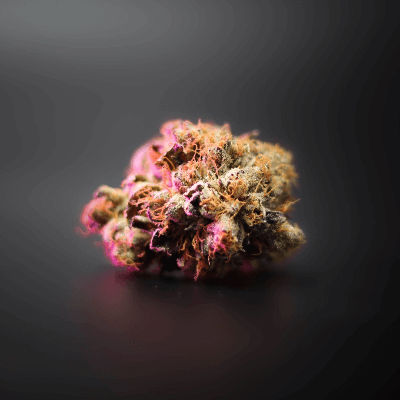 Cannabis Corner - Learning About Kanha Gummies
Want to learn more about cannabis edibles? Check out our Cannabis Corner learning space to see product breakdowns, dosage recommendations, and other valuable information to help you get the most from your experience.