Same-day Premium Cannabis Flower Delivery
Experience the powerful effects of California's top THC flower with Lofi. Our 7g to 28g marijuana flower comes from trusty brands with excellent customer reviews. These cannabis buds are a rich source of CBD and THC and are perfect for those who like to roll joints. You can also smoke them with a pipe or bong, or put your baking skills to test and turn them into brownies. Whichever way you choose to consume this amazing plant, you can expect to feel the absolute bliss of cannabis with these high-quality flowers. If you can't wait to try them, order now and you'll receive them within hours!
Shop The Full Collection
We carry all varieties of cannabis flower strains, including Indica, Sativa, and Hybrid. If you're unwinding for the night, you can smoke Indica flower for a relaxing effect. But, maybe you want to go the other way and feel a bit more energized. If so, then Sativa flower is for you. Do you want to get a little taste of both strains? Give our Hybrid bud a try.
Any strain you choose will immediately affect your body. This property of THC flower can provide quick relief from pain and anxiety. For a slower effect, you can add your flower to food or try different products such as tinctures.
About Our 7g to 28g THC Flower
Lofi is Oakland's number one marijuana delivery service, providing the best brands of cannabis flower for residents of the East Bay Area. Our mission is to educate everyone on the potential benefits of cannabis by participating 
in community events and providing exceptional customer service. We offer quick, same-day delivery with personalized deals. Call us today for recommendations, and let us be your budtenders!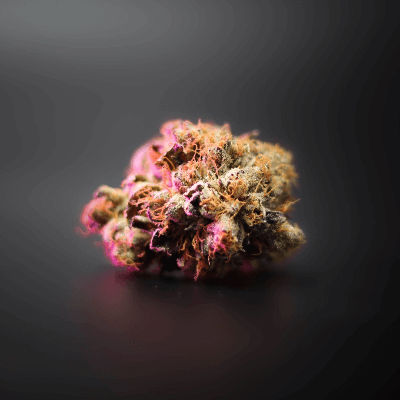 Cannabis Corner - Learning About THC Flower
Learn more about marijuana flower at our Cannabis Learning Corner. This mini-blog is full of short, engaging posts on all things cannabis-related for curious beginners and experienced users who want to know more. Spend a minute or two of your day reading one of our posts to expand your knowledge of cannabis.