Handcrafted Cannabis Fresh From the Bay Area
Lofi offers a full assortment of Grizzly Peak Farms cannabis, including sativa, indica, and hybrid strains. The company's brand and imagery are beloved by enthusiasts in the California cannabis community, and now you can have their products brought straight to your front door thanks to our convenient Bay Area weed delivery. Buy flower in half-ounce packages, or stock up on pre-rolls that are affordable and ready to use right out of the box.
Shop The Full Collection
If you want premium, locally grown flower that doesn't disappoint, you want Grizzly Peak Farms. This Oakland-based industry leader grows, packages, and distributes all of their own flower with extreme care and expertise—including their own proprietary strains like Super Sonic, Double Scoop, Blue Zoo 88, and Yoga Fire 2.0. 
Their diamond-infused pre-rolls are especially popular, as they contain premium flower rolled with THCa-infused diamonds for an extra-potent hit. Grizzly Peak Farms also produces some well known collaboration products such as Big Steve THCa Diamond Infused Prerolls, designed with legendary radio host and Grateful Dead member Big Steve Parish. 
Grizzly Peak Farms Is a Local Legend
Lofi is a leader in Bay Area weed delivery. We happily schedule deliveries around the Bay Area, so you can get locally grown cannabis delivered straight to your door, usually same day. Just browse our full selection on our website, complete your order, and let our courteous, professional team take it from there.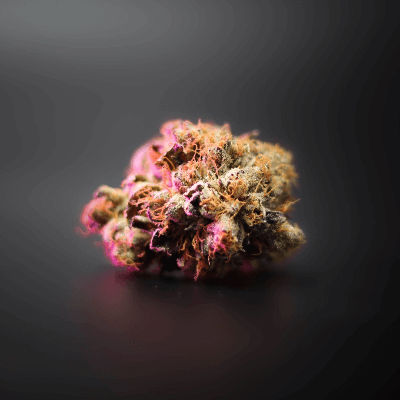 Cannabis Corner - Learning About Cannabis Flower & Pre-Rolls
We've thrown a lot of terminology at you. If you're struggling to decide between indica or sativa, or if you want to learn more about how concentrates like THCa diamonds can enhance a pre-roll, we invite you to check out our Cannabis Corner learning space. There you'll find the info you need about the products you love.